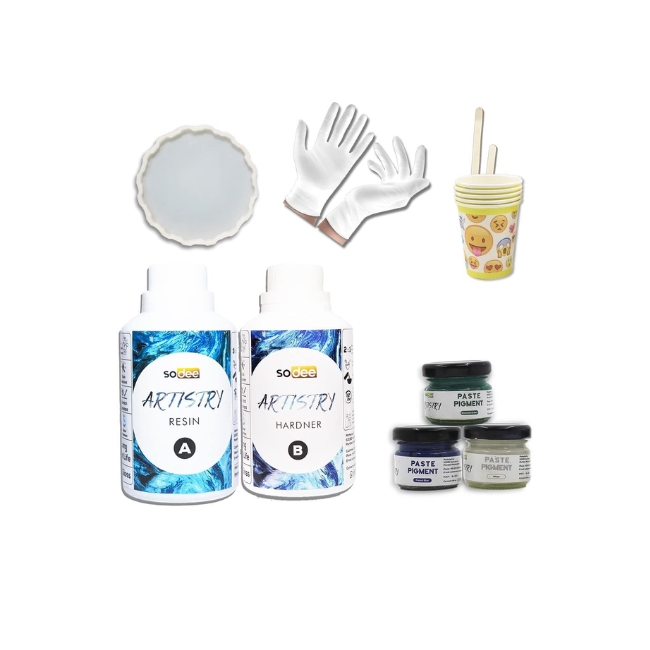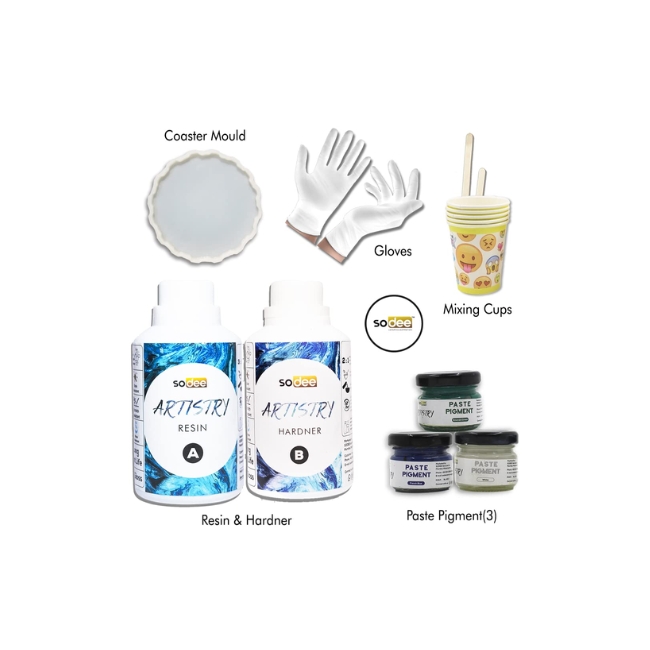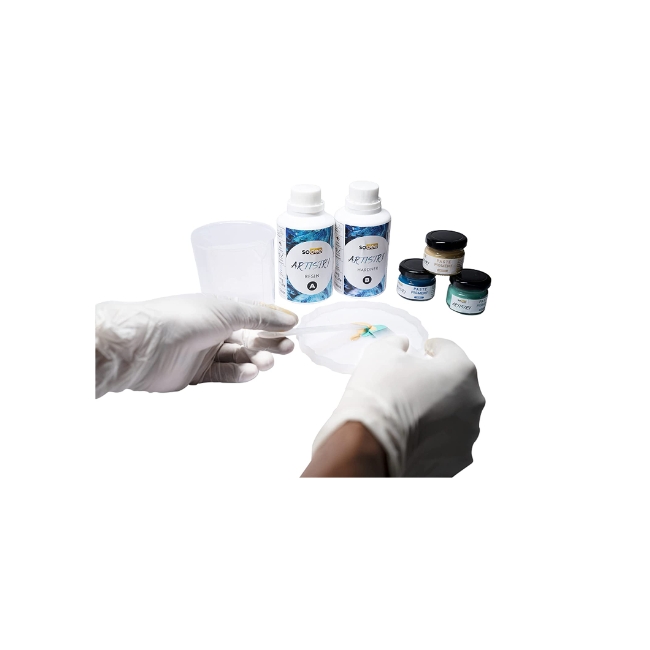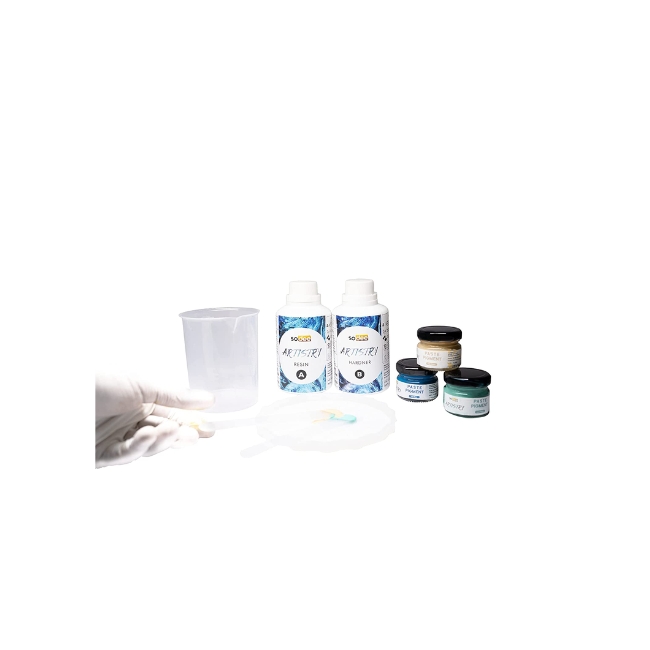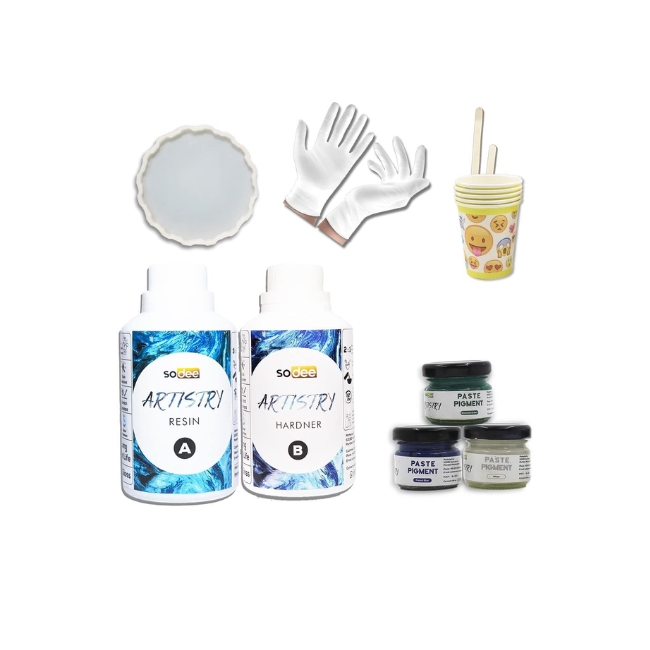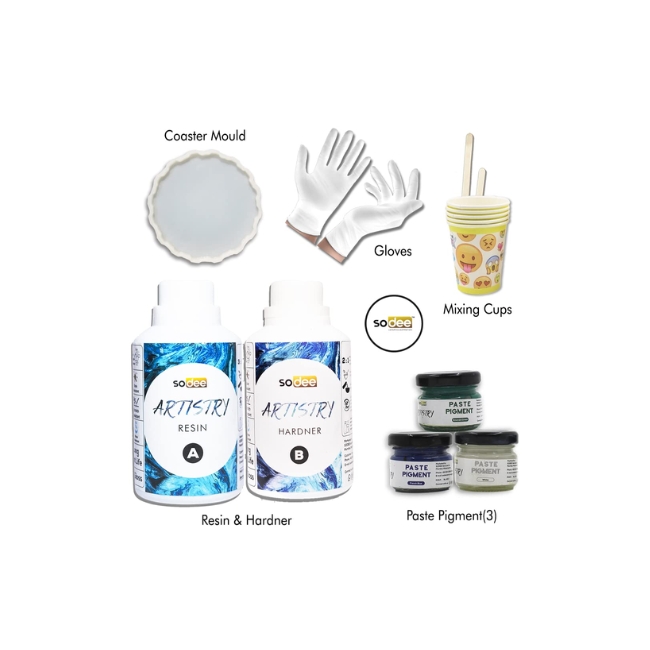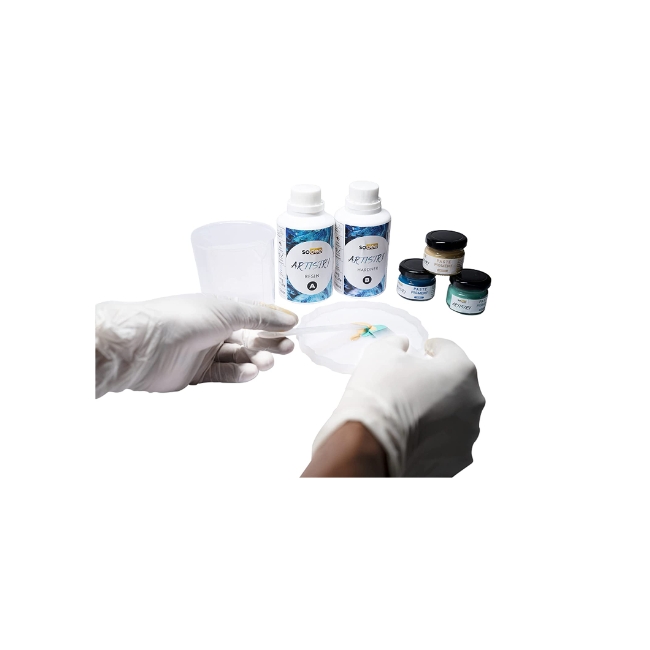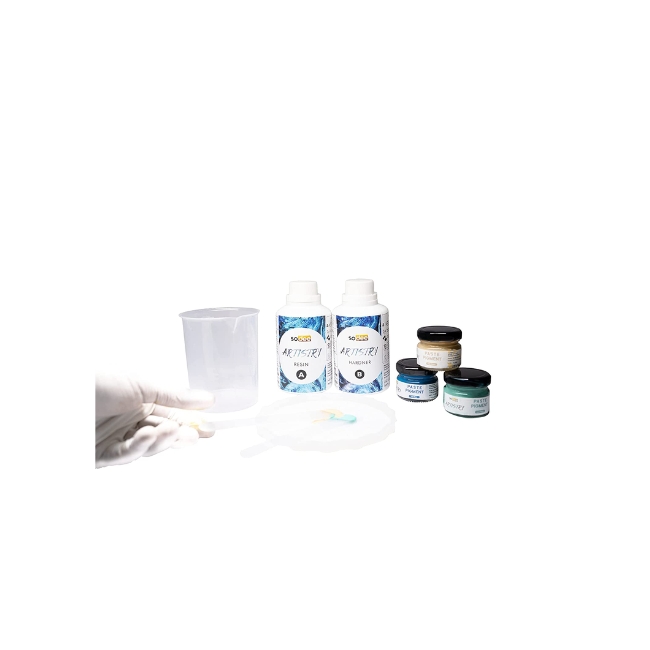 Sodee coster kit
₹2000

(Including all taxes)
EPOXY ART KIT : You will get complete epoxy kit with pigments along with mixing cups and hand gloves for showing your artistic skills to the world without spending extra on pigments & other stuffs.

?Easy to use?-You just mix the epoxy resin A and hardener B with 2:1 volume ratio, easy to mix, 45 minutes working time and 24 hours curing time, Allow the resin to completely harden for 24 hours in a well-ventilated space. To remove any air bubbles, use an artists torch, heat gun, toothpick, or straw to remove bubbles.

?Safe for Confident Use? Our Artistry resin kit consists of home safe ingredients so that you won & compromise your health. SODEE Artistry casting, coating & craft resin is specifically formulated for artists and beginners with self levelling and high gloss resistant formula, hard as a rock, non-toxic, solvent-free, with zero odor.

?A Remarkable Gift?-Surprise your loved ones with our resin kits for beginners with molds as an original gift. They will definitely love this. You could also gift your ready-made molds. Friends and family will surely love to receive this unique and homemade present.

?INSIDE THE KIT?- Everything you need in the resin kit. A secure sealed bottles of 200gm resin & 100gm hardner, 3 solid paste Ocean theme resin colour pigments, one 5 inch uneven coaster mould, 2 mixing cups, 3 wooden stir sticks, 1 pair of safety gloves and an instruction manual. Perfect for professional artists or beginners.